Brig. Gen. David R. Hogg reduced the sentences of 2 former Soldiers convicted of premeditated murder and conspiracy to commit premeditate murder to 20 years. Joseph Mayo who confessed to the killings and plead guilty was initially sentenced to 35 years after agreeing to testify against his First Sergeant Hatley who received a life sentence.
They were charged with the execution style murders of 4 Iraqi detainees that they blindfolded and shot in the back of the head, kicking their bodies into a ditch because they believed that if turned over to authorities, would be released.
In addition to the reduced sentences, Hogg's decision changed the discharge status of the two men from dishonorable to bad conduct.
A bad conduct discharge is one level above a dishonorable discharge and isn't executed until completion of their incarceration period, which includes parole.
During a 2004 background briefing at the Pentagon, a senior military lawyer was quoted as saying "[The convening authority] can say, you know, 'I don't like what they did. The jury found him guilty — the members found him guilty of this; I don't think he was guilty of it' and find him not guilty of it. He has that authority."
During Palm Bay's 4th of July celebration, Mayor Medina and State Representative Randy Fine "honored" Mayo with an American Flag flown above City Hall. In naming-off the accolades and accomplishments of Mayo, Medina never mentions his war crimes or discharge status or the fact that he is out on parole to the crowd of cheering citizens.
You can watch the presentation below.
In a 2016 Facebook post, Congressman Bill Posey and Medina posed for a photo with Mayo and his wife saying "Extra Special Welcome Home" leaving out the fact that he was coming home form prison and not deployment.
Types of Military Discharge and What they Mean for Veterans
What is the difference between an administrative and punitive discharge?
The 8 types of military discharge are divided into 2 distinct categories: administrative and punitive. Punitive discharges are decided by courts martial. Administrative discharges may be voluntary or involuntary, depending on the type and the accused offense.
What are the types of administrative discharge?
Honorable Discharge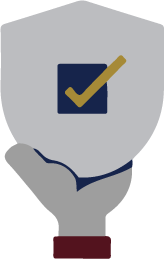 The majority of service members exit their service with an honorable discharge. This means they did their assigned job in a diligent and competent manner, followed the rules, and obeyed the law. A letter of reprimand or other minor infraction usually does not prevent the service member from leaving with an honorable discharge.
Honorable status entitles the veteran to all the benefits available to veterans who have met the other benefit qualifications.
Benefit examples:
Hiring preference for federal jobs,
GI Bill for education,
Home loan assistance,
VA medical benefits, and
Retirement pay when they leave the service.
Veterans with an honorable discharge may reenlist if they want to continue a military career.
General Discharge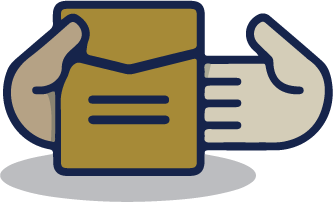 The full name of this discharge is, "general discharge under honorable conditions". It usually means there was something that prevented the service member from performing their job adequately or from meeting expected standards of conduct.
A general discharge still affords the veteran access to most veteran's programs. In some instances, they may be eligible for VA medical coverage. However, they cannot reenlist and do not have eligibility for the GI Bill.
How much a general discharge affects the individual's future may depend on the reason listed on the Form DD-214. When a job applicant claims to be a veteran, the employer can ask to see their DD-214 and see the reasons for the discharge. They still have veteran's hiring preference for federal jobs
Other Than Honorable Discharge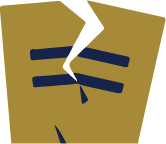 This is the 3rd type of administrative discharge and the most undesirable. It is generally used when the service member's conduct results in punishment for violation of the Uniform Code of Military Justice (UCMJ). Security violations, arrest and conviction by civilian authorities, assault, abuse of authority, and drug violations are all examples of the type of conduct warranting an Other Than Honorable discharge.
Having an OTH discharge on their DD-214 means the service member will not be entitled to veteran's benefits and will not be eligible to reenlist. Although an OTH is considered an administrative rather than a punitive discharge, it may have consequences in civilian life.
What are the types of punitive discharge?
A court martial trial is required before an enlisted service member can be given a punitive discharge. There are 2 types of punitive discharges that apply to all branches of the armed forces.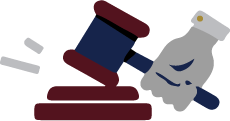 1. Bad Conduct Discharge (BCD)
A bad conduct discharge (also called a Big Chicken Dinner) is often handed down after a service member is found guilty in a special court martial or a general court martial that requires jail time. The discharge itself will not be completed until the service member completes their incarceration period.
Some of the offenses that result in a bad conduct discharge could be:
Being drunk on duty,
Driving under the influence,
Committing adultery, or an
Arrest for disorderly conduct.
The following are consequences of receiving a BCD:
Forfeit their pay,
Lose rank,
Loss of military benefits,
Not recognized by the federal government as a veteran,
Barred from owning fire arms (18 U.S.C. § 922(g)), and
Must be disclosed if asked when applying for a job.
There is the possibility of receiving some VA medical benefits, but they have to be petitioned for and the matter reviewed by officials at the VA.
2. Dishonorable Discharge
The worst form of discharge a service member can receive is a dishonorable discharge. It is often given along with a stint in military prison.
The type of offenses warranting a dishonorable discharge include:
Murder,
Fraud,
Desertion,
Treason,
Espionage, and
Sexual assault.
The consequences from a dishonorable discharge include:
Lose VA benefits,
Lose civilian rights, such as the right to bear arms,
Disqualified from federal employment,
May not qualify for civilian government benefits (unemployment, federal student loans, etc.).
There is the possibility of receiving some VA medical benefits, but they have to be petitioned for and the matter reviewed by officials at the VA.